I love travel – I've never been one for a package holiday but it doesn't matter how you like your holidays it's how you do them that is important.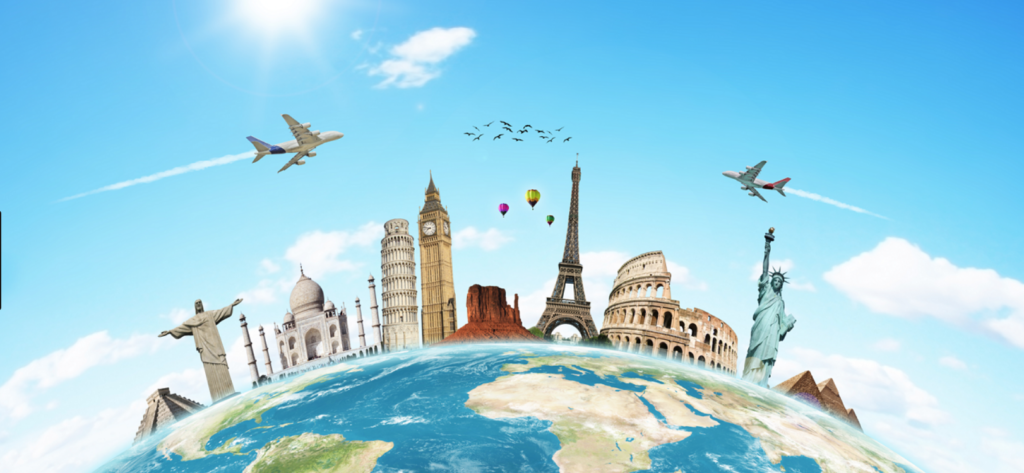 So first thing is flights.
Cut down on flying – it's the worst way to travel. Just because you see a crazy cheap flight to somewhere in Europe doesn't mean you have to go. You don't have to jump on a plane to Berlin for a weekend just because the flight was only £39 return. How many times do you hear people saying they saw a cheap flight somewhere so are heading off for a weekend…. the flight may be cheap but these flights cost the planet a lot.
It is not sustainable. We need to reduce flying not just grab a cheap flight to give us something to do on a weekend.
Personally, we aim to avoid flying every holiday. We try to limit flights to once every other year or once every 3 years. Do what works for you. Just reduce the number of flights you take.
Alternatives to flyingTrain – a few years ago I took the over night train from London to Italy. It was one of my daughters favorite memories of the whole holiday! It made the journey part of the holiday. There are new train lines from England to all around Europe now. Direct trains now take you from London all the way to Amsterdam or the Snow Train can take you straight to the slopes.
The options are there. Go explore…
(this is a good place to start : http://www.seat61.com)
Car – just because you are going from Manchester to London it doesn't mean you have to fly. You don't have to fly to Glasgow, Paris or even the South of France. Holiday somewhere in your own country. Get in your car…
Hire a camper van and tour Europe
Cruise Ships
When we first decided to cut down on our flying we thought cruise ships would be the answer. We could still see the world and avoid flying but then I started to look into cruise ships.
Cruise ships can emit as much pollutant (particulate matter) as a million cars a day. You really don't want stand on downwind of the funnels on the top deck – the pollution there has been measured as twice that of London's busy Piccadilly Circus!
One medium cruise ship can emit as many pollutants as 5 million cars going the same distance
If shipping were a country it would be the worlds 7th largest emitter.
Chemical, Grey and Black water pollution – sewage (30,000 gallons a day), cleaning materials and laundry (9,000,000 million ltrs a day).
Cruise ships don't have to obey regulations imposed by countries on pollution limits once they are in International Waters.
Shipping in general has been able to use cheap, low quality fuels that are not allowed to be burnt on land.